Smart Grayscale Converter turns an RGB color image into monochrome in a way that can preserve a user-defined hue. It's a free web application that works directly in the browser. No need to download or install it! Just a few clicks and you have a mixture of gray-scale and color image.
ONLINE PHOTO APP
Smart Grayscale Converter
---
Elapsed: 0
---
About the Converter
Smart Grayscale Converter is free to use and supports many popular image formats such as PNG, SVG, JPEG (JPG). Works online without registration and watermark!
The tool converts an RGB image to gray-scale, while you have the Smart option to select a color to keep. This photo effect is a great way to highlight a part of your photos or illustrations.
How it works?
Grayscale Converter uses color-space transformations to merge RGB channels into a monochrome color. At the same time, the user can select a specific color to keep in the full RGB spectrum.
Time needed: 1 minute.
This image editing app is easy to use and here are some steps that describe the process.
Use the Browse button to select an image

Select an image from the "Open File" dialog box and click the "Open" button. In general, you can use different formats like JPEG, PNG and others.

Select the color you want to keep

Left click on the image or use the color picker to select the shade you want to keep.

Adjust the Tolerance

The Tolerance slider controls the color threshold. The larger the value, the more shades will be affected. Move the slider to 0 to get a completely monochrome image.
Example Result
The following image shows a partial grayscale image with the red color unchanged.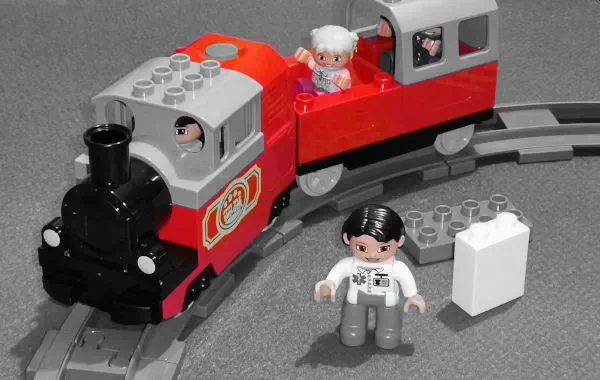 Other Imaging Tools
Below are some other image editing tools you may find interesting:
You can also check out all the other image apps.
---
You can support me at ko-fi.com
---