The Picture to Painting is a free online app that converts regular photo into an oil painting. This image software is free to use and runs in a browser, no installation or download required.
ONLINE PHOTO APP
Picture to Painting Effect
Drag and Drop
or
Click the Browse button to select file from your device.
Press Ctrl+V to paste an image from clipboard.
Use a sample image
---
About This Painting Effect
This online app adds painting effect to photo or illustration. The tool works through a combination of different digital image processing filters.
The application works with various image formats like PNG, JPEG (JPG), WebP, etc. You can read the full list of supported media formats for the web.
On this page, you can apply a painting effect to your photos directly in a web browser for free. You don't need to register or install any additional browser extensions to work with this image tool.
The picture to painting tool is a client web app that works online in browsers like: Google Chrome, Mozilla Firefox and Microsoft Edge.
The oil painting effect is automatic, but you can also adjust some filter parameters such as stoke strength and paint smoothness.
How to Configure The Filter
By default this painting filter produce decent effects. However, the user can adjust some of the software parameters to get better results.
The Paint Mode
Currently you can choose from two options "Oil" and "Smooth" painting, where the first option is more spotty while the second one produce smoother color blending.
Control the Strength
The Strength slider controls the power of the smoothing filter.
Example Results
The image below shows some examples of oil painting effects.

Disclaimer: The sample picture of this beautiful flowers is thanks to: Pixabay.
Related Image Apps
Click a photo below to choose a related tool or just browse all image apps.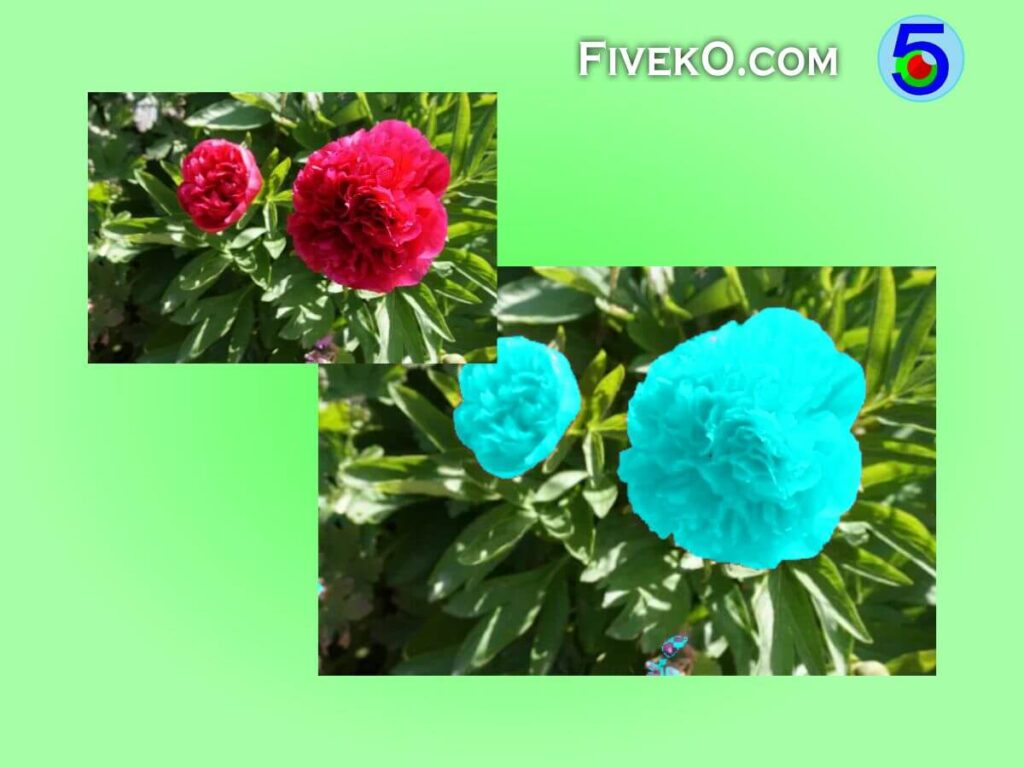 ---
---